CARE TO SHARE YOUR EXPERIENCE? LEAVE US A REVIEW
what some of our customers had to say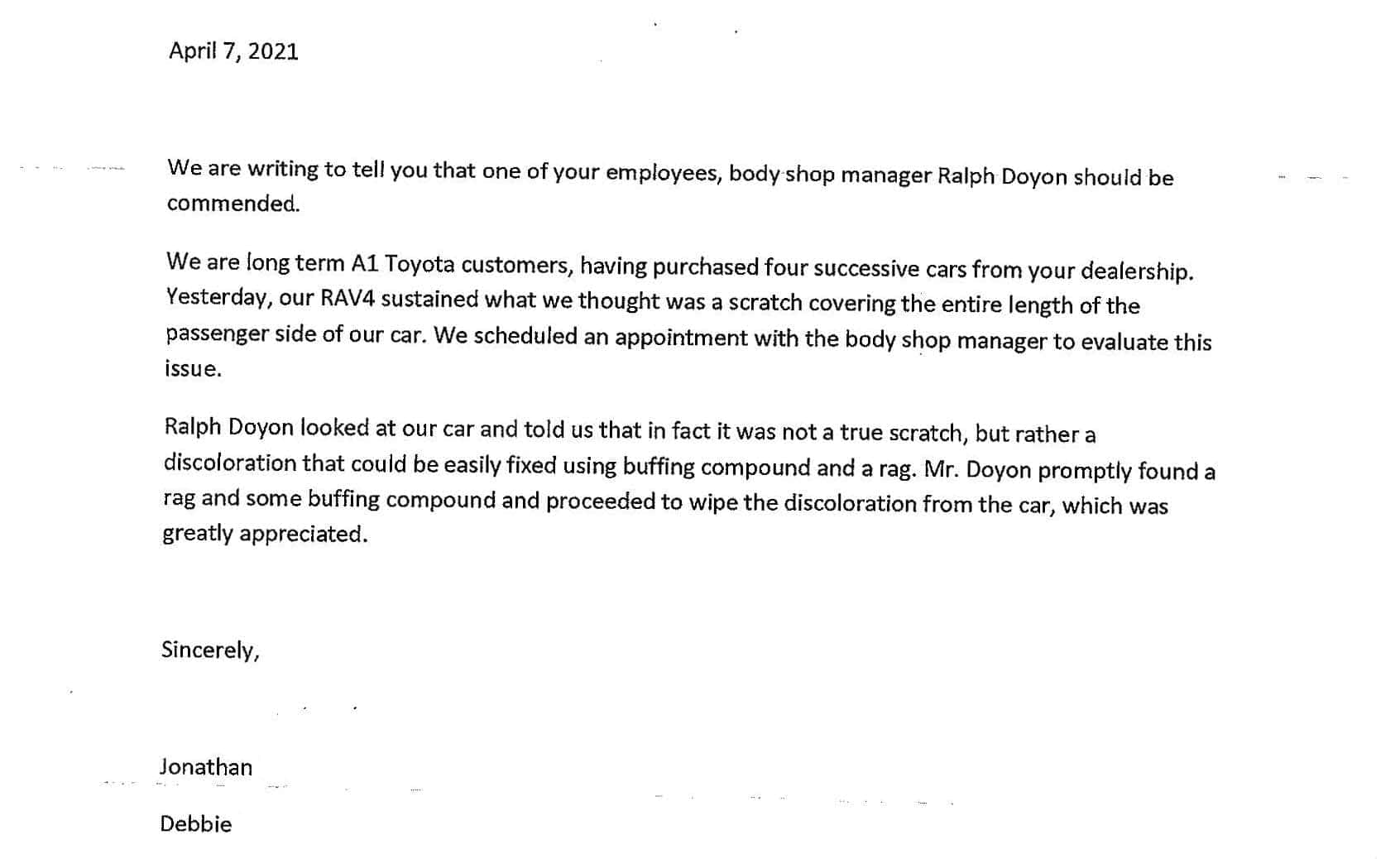 Jonathan B./Debbie F.
I had a minor car accident about a month ago and brought my car to A1 Toyota. The staff were extremely helpful, and coached me through what to do to get the other person's insurance to pay, as they were clearly at fault. I had no idea how to deal with insurance as I had no experience with car crashes. The work on the front bumper was also great, my car looked newer than before. Very thankful. Jenny Feng
I had a great experience with A-1 Toyota Body Shop. Ralph and the team there were professional, courteous, and did a wonderful job with my vehicle. They followed up with me on the progress of the work and finished in a timely manner. The body damage on my vehicle was restored back to the condition it was in before the damages occurred and I couldn't tell anything had ever happened to it. They provided great service, kept me updated, did terrific work, and had my vehicle finished and back to me in a reasonable time.
I am very pleased with the service I got at the body shop , Ralph and Steve from the body shop were extremely nice and very helpful , they did a phenomenal job on my car , Christine at the office was a great help as well , thank you all for making my day , and help me get my car back the way it was.
schedule your appointment today!